See on Scoop.it – " HORIZON 2020 " Framework Programme for Research & Innovation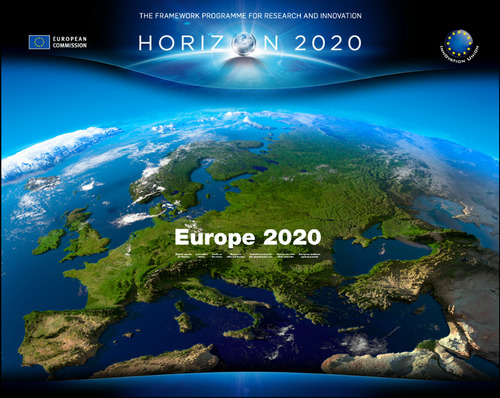 Euroscientists's insight:
Founder of GIS FUSION, Innovation Management, Knowledge & Technology Transfer, S&T Policy, Collaborative R&D and Geo-ICT The aim of this discussion is, to bring together scientists, researchers, engineers, innovators, entrepreneurs, companies, organizations, business leaders, consultants, policy makers, new grads, students, and others from all fields of study (applied sciences, formal sciences, natural sciences, earth sciences, life sciences, interdisciplinary sciences, social sciences/humanities) with the mission to become an international forum, where professionals working in all types of organizations (including small and medium enterprise, large industry, public/private research institute/center, university, public body, association) from around the world could share ideas, knowledge and experiences, and explore new partnership and business opportunities within fields such as energy, environment, transportation, information & communication technology, water, health, food, agriculture, biotechnology, nanotechnology, defense & security, as well as engineering, informatics, computer science, geospatial technology, and space technology.
This is an opportunity to introduce yourself to the group and also spot others with like-minded interests. It's good to see new members joining our group daily. If they summarize themselves in a few sentences, you see if there is any area that overlaps with your own area(s) of interest, and then it progresses to business potentials, partnership and collaboration opportunities.
JOB SEEKERS: If you are looking for job opportunities, projects to work on, contract work, internships, voluntary work, freelance or part-time work include things like; your experience, specialties, particular skills, published work, etc. then, state the position you're interested in. What can you do for the potential employer? What type of work, are you looking for and why? Are you willing to relocate? What salary range and benefit package are you looking for?
PARTNER SEARCH: If you are looking for an organization or an expert to join your project or your proposal; or if you are looking to find project partners throughout Europe and all over the world; or if you are offering your expertise & knowledge; or if you are proposing a project and want to form a balanced consortium of researchers and end-users (academia, industry, SMEs, associations) include things like; your organization details, your contact details, your expertise, research areas, your skills and competences, and research infrastructure of your organization.
NEW BUSINESS VENTURES: If you want turn your great idea into a business; or if you are a founder of a startup looking to meet potential investors; or if you want to patent your invention; or if you are interested in transferring the technology through licensing; or if you want to select reliable angel investor for your new venture; or if you are a venture capitalists looking to fund projects & invest in high-tech companies; or if you want to improve the competitiveness of your business; include things like; your services, what you want, what you offer, competencies that separate you from others, partnerships you are looking for. Be clear, concise and to the point.
M. Taner Aktas
taner [at] gisfusion.com
Founder & CEO of GIS Fusion
http://www.linkedin.com/in/mtaktas